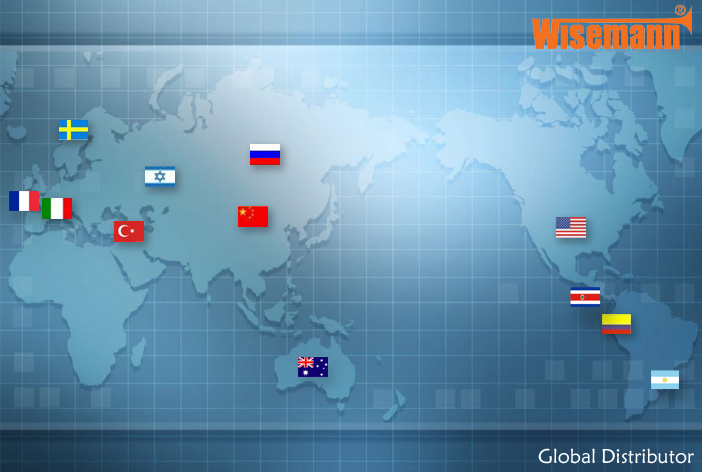 China
BEIJING DEYONG MUSICAL INSTRUMENTS CO.,LTD

Beijing Deyong Musical Instruments Co., Ltd., established in 1999, one of the most important musical instruments distributors in China, is the global distributor of Wisemann woodwind & brasswind instruments.
Mailing address : Suite 1104, Section B, Jia Ye Mansion,
No.6 Nansanhuan Donglu,Fengtai District
Beijing 100079, CHINA
Tel : 86-10-67661705 67672715
Fax :86-10-67661706
Web: www.dymusic.com.cn
Sales: info@dymusic.com.cn & Gracelee@dymusic.com.cn
Portugal

CSS Lda Rua da Bela Vista,
n.17 Zona Industrial de Sete Fontes 4710-553-Braga-Portugal
e.mail:helder@cssom.pt
www.cssom.pt




Italy
M. Casale Bauer S.r.l.
con socio unico
Via IV Novembre, 6/8
40057 Cadriano di Granarolo Emilia (BO)



Israel

R.B.X INTERNAIONAL CO.LTD,
Peru
GLOBAL MUSIC IMPORT E.I.R.L.


Costa rica
Mund Musical Pipache S.A
Argentina
MUSICA NUESTRA S.A.
Australia
KURT JACOB & CO PTY LTD

Thailand
Yong Seng Watana Trading Co.Ltd
128-130 Werng Nakorn Kasem,Samphantawongse,
Bangkok 10100.Thailand
Argentina
FAMA MUSIC S.A.
VALENTIN VERGARA 1163
BANFIELD (1828)
BUENOS AIRES, ARGENTINA
1828